We have years of experience developing software using many different technologies!
At Evolutia we use our combined expertise and hand-pick technologies to provide our clients with innovative and cutting-edge solutions. We thrive on the challenge of staying current with rapidly changing technology. Our focus is on proper selection and application to choose the best technology for our client's individual business needs
Evolutia Core Technologies
Our team comes with expert level knowledge and high proficiency in:

C#
.NET Core
.ASP.NET Core
Azure
SQL Server
MySql
COM/DCOM
MVC
JQuery
HTML/HTML5
JavaScript
.NET Framework
.ASP.NET
Oracle
Ext.NET
VB
JSON
Microsoft® Visual Studio
Microsoft® Visual Studio is one of the most superior, comprehensive, and productive development environments available. It is fast, robust, and provides excellent development tools.
At Evolutia we use Visual Studios extensively to develop internet applications, windows applications, and web services. Our team has comprehensive knowledge and has been using it since its initial release.
Evolutia uses asp.net for internet development and in the Windows world, our language of choice is C#. We can also develop in other languages like C++ and Visual Basic when necessary.
Mobile Development for Android and iOS
We build custom mobile applications for both the Android and the iOS platforms. We use Visual Studio and Xamarin to leverage the maximum productivity when targeting these environments. This means if you are looking to develop an application and aim to deploy on both Android and iOS, we can share a large amount of a single code base and have both systems leverage this common code. This results in more robust applications with an improved overall experience in development, maintenance, usability & integrity. It also reduces the overall cost of development and maintenance.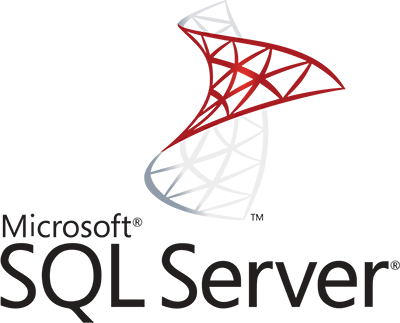 Microsoft® Sql Server®
Microsoft SQL Server is an enterprise relational database management system developed by Microsoft. As a database server, it is a software product with the primary function of storing and retrieving data as requested by other software applications—which may run either on the same computer or on another computer across a network. Evolutia has over 20 years of experience using SQL Server® versions and it continues to be a great database product.
Meet Our Team
We strive to be great people so that we can attract great people. We appreciate what it takes to be successful and realize that people are the key to success. We treat everyone with respect and insist that it is mutual. We approach all situations with honesty and provide an environment that nurtures people. We want to make a difference in how people perceive their work.
The journey with Evolutia is inspiring. We challenge assumptions, question the status quo, think out of the box, and redefine what is possible. Our high energy, hard work, common sense and practical innovation deliver rapid results that create exceptional business value. We learn and grow more quickly than we think possible. We are positive and share support and encouragement. Most importantly, we make a positive impact on all we reach.